Why Is My Ear Hurting Me? 5 Things To Know!
The question, why is my ear hurting me? There are several possible causes of this problem.
Common causes include Meniere's disease, TMJ disorders, and a foreign body in the ear canal.
Fortunately, many of these issues can be treated at home. For severe cases, however, you should seek medical attention.
The pain may be related to a more serious condition in some cases. If the pain is very severe or persists, you may need to visit a doctor for a diagnosis.
Meniere's disease.
---
The symptoms of Meniere's disease include ear pain, ear pressure, and a decreased balance response.
The ear pain usually lasts for a long time, and its onset is unpredictable. This condition is also associated with loss of hearing and significant general balance problems.
Fortunately, there are several home remedies for Meniere's that can reduce symptoms. Read on to learn more.
You'll also discover some common causes of Meniere's disease and some tips for treating it.
The symptoms of Meniere's disease typically appear during the fifth decade of life, although they may also develop in young adults or elderly people.
Males and females are equally susceptible to the disease. In some cases, genetics plays a role. Genetic tests have revealed a link between a person's hearing loss and Meniere's disease.
A family history of the disease has also been linked to the development of Meniere's disease.
TMJ Disorders
---
Sharp pain in the ear may indicate a temporomandibular joint (TMJ) disorder.
TMJ is the joint that connects the jaw and the skull. It can be triggered by grinding your teeth, recent orthodontic work, or arthritis.
If the pain is accompanied by other symptoms, it may be a sign of TMJ. However, if the pain is persistent or occurs on a regular basis, you should consult a doctor.
Earache is often a symptom of a serious illness, such as a sinus infection or TMJ. However, the pain can also result from a complication that doesn't involve the ear.
Trauma to the head or jaw can also cause ear pain. Traumatic injuries can cause pain in the ear, especially if the eardrum is stretched.
Similarly, the ear can be affected by tooth decay in back molars, temporomandibular joint pain, or TMJ syndrome.
Foreign Body In The Ear Canal.
---
When a foreign body gets trapped in the ear, it can irritate and eventually cause damage. Most foreign bodies are placed by the person who has them.
Children are particularly susceptible to this condition. Ear wax and cellular debris can also cause foreign bodies to get trapped in the ear canal.
Excessive use of cotton swabs can push the wax and cellular debris deeper into the ear canal, pressing on the eardrum.
An otolaryngologist will be able to remove the foreign body if it's large enough to be seen through a microscope.
In some cases, an uncooperative child may need to be sedated to be taken to the doctor. Once the foreign body is removed, it's unlikely to cause any further damage to the ear.
However, if the foreign body is too large or hard to reach, a more invasive method might be necessary.
Middle Ear Infection.
---
The best way to diagnose a middle ear infection is to visit a doctor.
A doctor can examine the eardrum using a special instrument called an otoscope. This instrument has a magnifying lens and light that will show the fluid behind the eardrum.
The ear should move when the otoscope is placed in the middle ear. If the otoscope shows fluid, the condition is infection.
Other reasons for ear pain include allergies, colds, or sinus infections. When allergies occur, they can irritate the middle ear tubes, causing fluid to build up.
The fluid can lead to an infection and pain. People who suffer from chronic illnesses are more likely to get an ear infection than those who do not.
While it is common for both children and adults to experience pain, the symptoms of an ear infection are less visible in infants.
Tempromandibular Joint Disorder.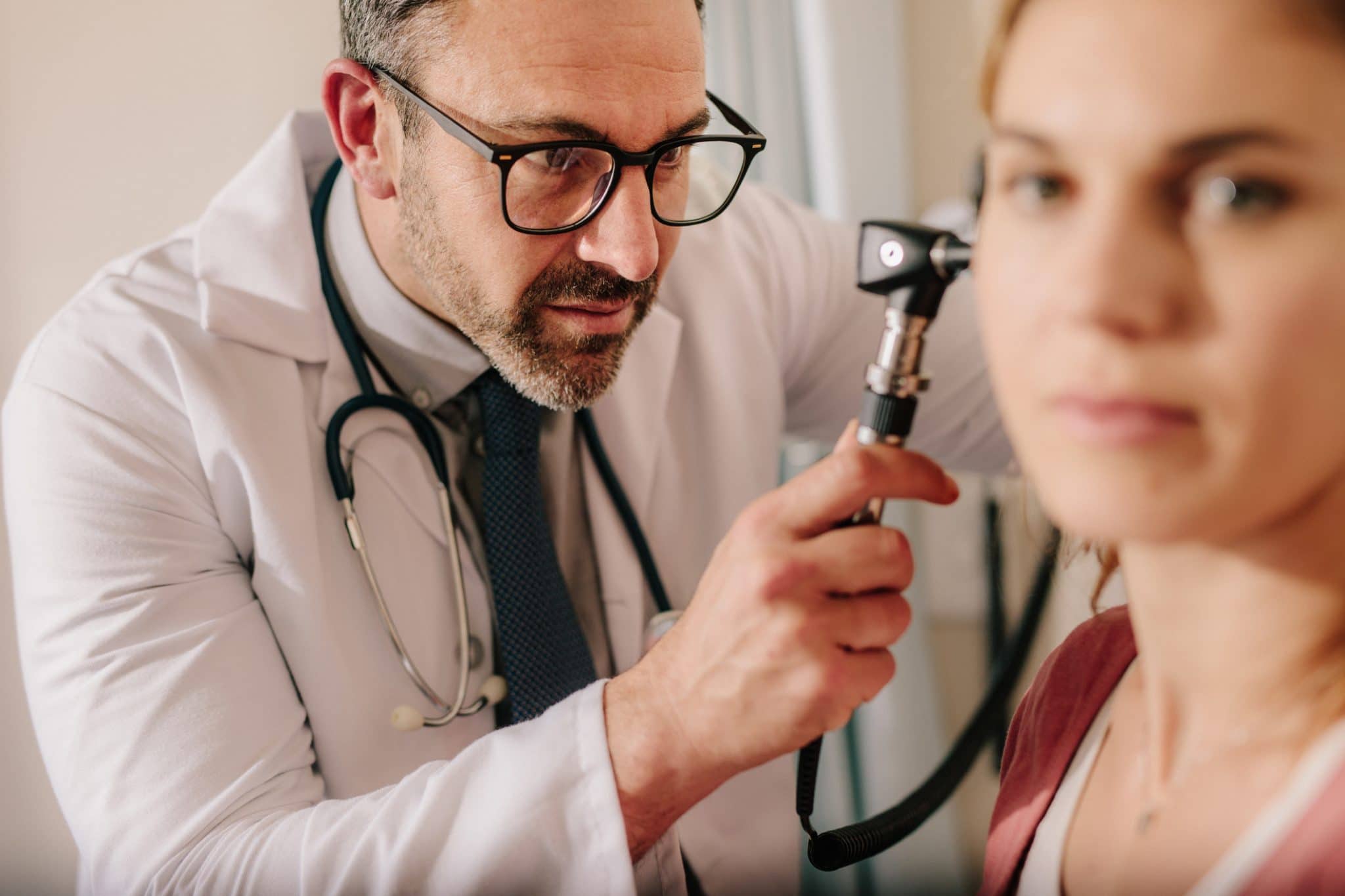 ---
Temporomandibular joint disorder (TMJ) is a common cause of ear pain.
This joint connects the jaw to the skull and is responsible for chewing, swallowing, and speaking.
When this joint becomes irritated, it can lead to a range of problems. Inflammation of the joint can cause the Eustachian tubes to become blocked, affecting hearing.
During a painful episode, pain signals in the jaw joint are transmitted to the brain.
The brain then causes the affected part of the body to react to the pain signal by contracting the muscles that surround the joint.
If you experience pain in your jaw, it could be related to TMJ. If you suffer from pain in this area, your doctor will likely recommend an X-ray or a joint MRI.
He or she will also examine your bite and look for missing or unusual teeth. In some cases, X-rays and CT scans of the jaw may be necessary to diagnose TMJ.
Your doctor may also order magnetic resonance imaging (MRI) to look for any problems in your jaw or disc.
Conclusion
Tell us anything you know about  ' Why Is My Ear Hurting Me? 5 Things To Know
Remember your health is wealth
Please let us know your thoughts in the comments section.